Our Mission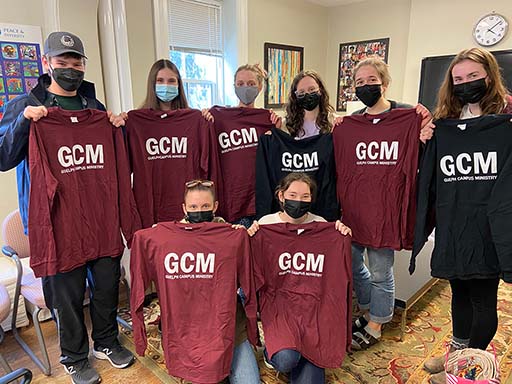 To be a community where all who are curious about life and God wrestle with scripture and are challenged to root their identity in Christ.
Guelph Campus Ministry welcomes students – believers and seekers – who are curious and thoughtful about Jesus in their lives. It is a place to belong that welcomes questions, encourages wonder and is willing to struggle together toward identity in Christ.
On the university campus, students prepare for life and emerge into adulthood. GCM acknowledges that Christ is present in all aspects of our lives, including academic life, and seeks to provide an environment where students can root themselves deeply in Christ and find their calling; where their gifts and talents can be identified and encouraged; and where they can find comfort and guidance in the midst of their struggles and disappointments.
GCM encourages Christians – students, staff and faculty – to be rooted in Christ, knowing that good fruit comes from deep roots.
Our Vision
Resilient graduates who know that Christ calls them to live faithfully without fear and with hope, stepping into the challenges of their time.
As followers of Christ, GCM declares with joy and trust that our world belongs to God. We strive to equip students to go out into our troubled world, living faithfully into the challenges of today, knowing they are called for times such as these to bear good fruit, and overcome despair and fear with love and hope – resisting the anxiety of today's culture and trusting in God.
We believe with confidence that the Lord is faithful, giving meaning to our days and hope to our years. Our future is secure because our world belongs to God.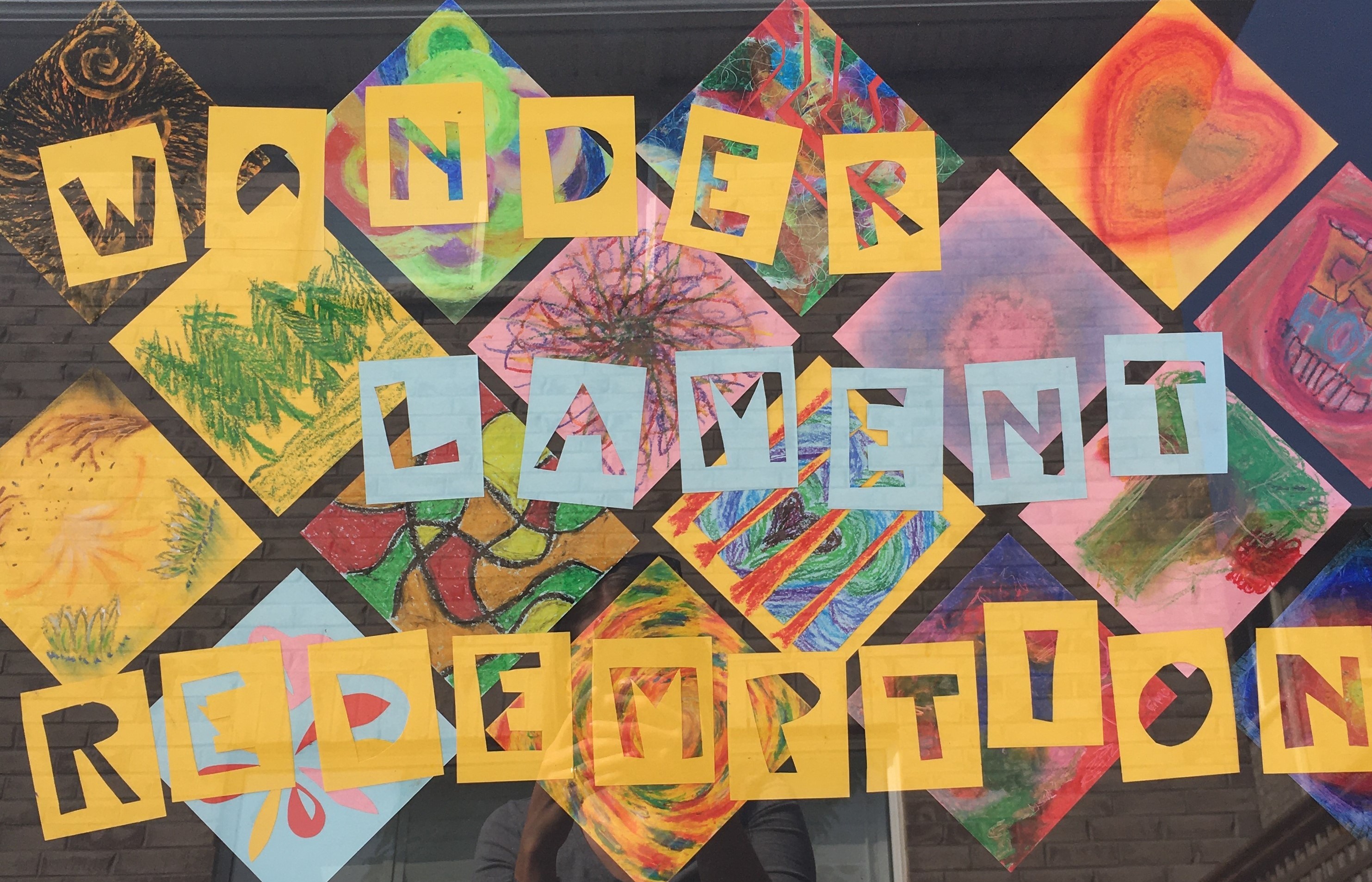 Activities
At GCM, all Christians (and those interested in learning about Jesus) on campus are welcome – undergraduate students, graduate students, staff, and even faculty. The best places to keep updated about programming are through our Instagram (@guelphcampusministry) and by signing up to receive our weekly emails (email gcm@uoguelph.ca to be added).
Student Programming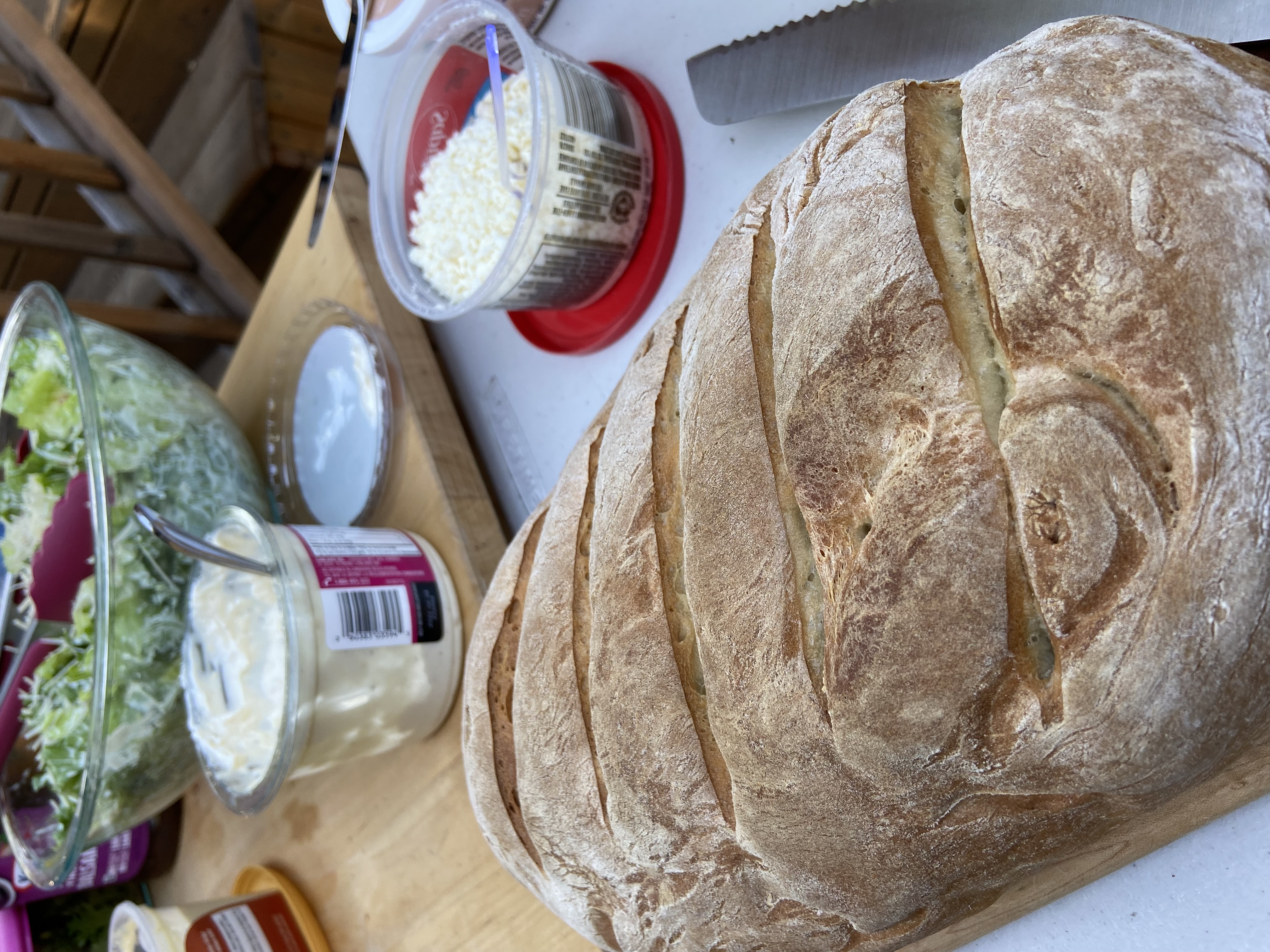 Community Dinner: A weekly opportunity to gather as a community on campus alongside our friends at the Ecumenical Campus Ministry for a free dinner provided by our supporting churches.
Bible Studies & Discussion Groups: Over the course of the school year GCM hosts several different Bible studies and relevant topical discussions. This Fall, we are running an Acts Bible Study each week alongside the Ecumenical Campus Ministry directly following Community Dinner.
Women's Group: Once or twice a month the women of GCM gather on a Sunday evening for cozy snacks and discussions about topics such as healthy relationships, boundaries, and work-life balance.
Grad Program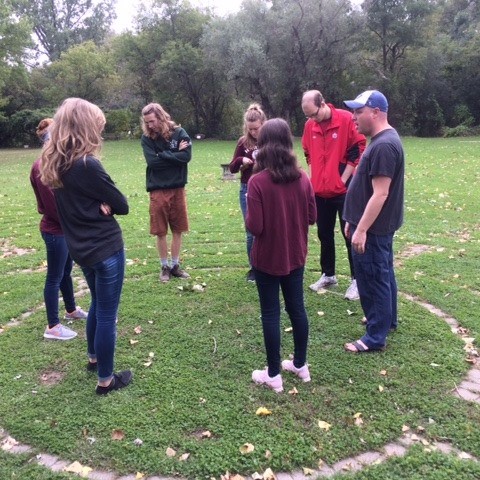 Grad Group: GCM is the only Protestant Christian group on campus that specifically seeks out and welcomes graduate students. Grad students are welcome at all student programming but are also specifically invited to come together every so often for virtual or in-person grad student gatherings. Grad group evolves each semester based on the needs of the current grads – sometimes gatherings are more or less frequent, sometimes based around a certain topic or even a book discussion, and sometimes just a place to check-in and chat together about the unique joys and challenges of being Christian graduate students.
Staff and Faculty Programming
Bible Study: GCM has a rich tradition of hosting a weekly staff and faculty Bible Study. Graduate students are also welcome at this Bible Study which is currently focusing on the Book of Acts and meeting in-person on Thursdays over the lunch hour.
Pastoral Care
Campus Minister, Sara DeMoor, is always happy to meet with staff, faculty, and students for one-on-one pastoral care. These meetings can be focused on prayer, discussing a particular topic of spiritual growth, or even reading a book together. Please note that Sara is not a trained counselor and that pastoral care is not a substitute for professional mental health support.
Campus Minister Sara DeMoor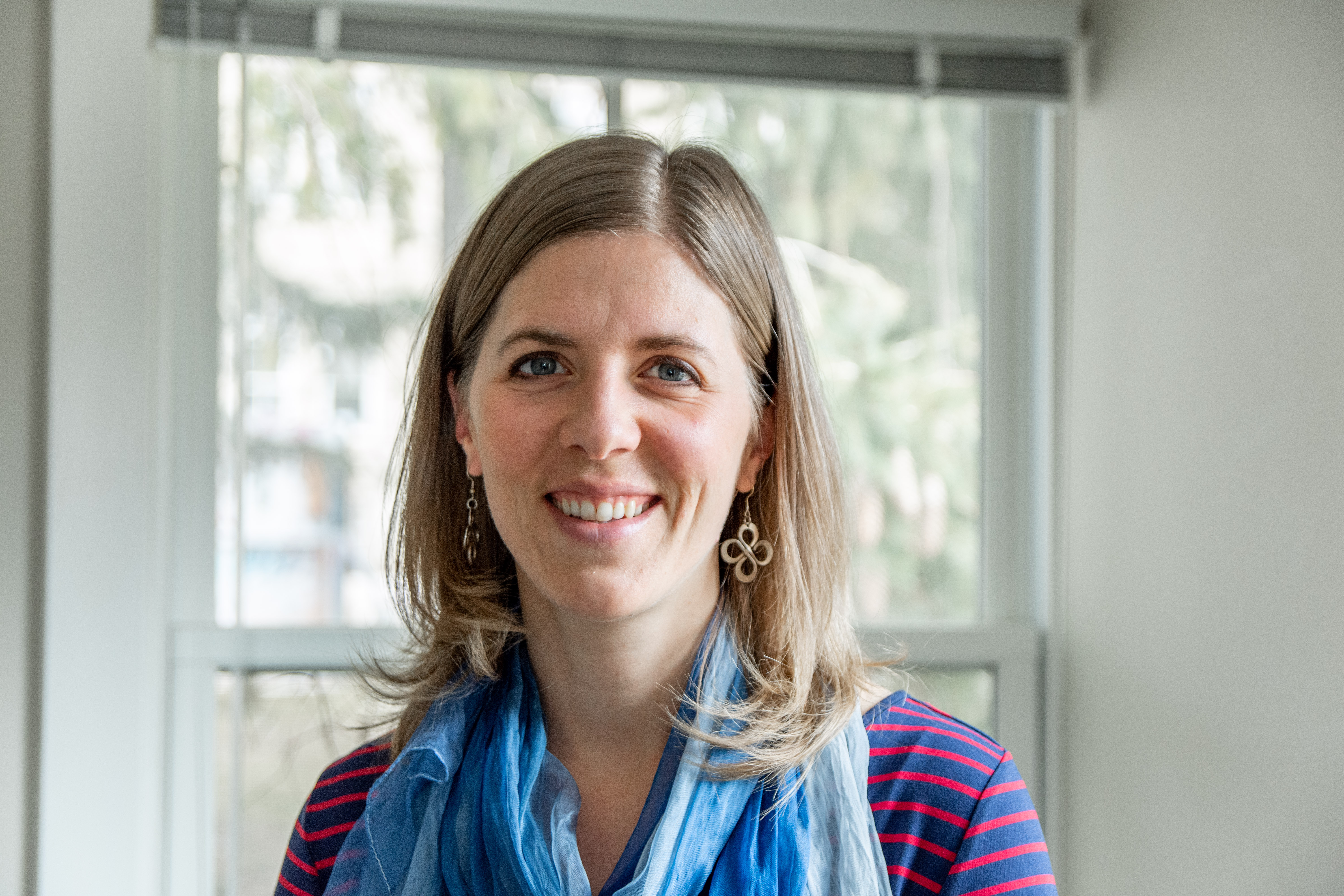 Campus Minister Sara DeMoor heads up Guelph Campus Ministry, working with Brianne Gayfer, GCM's wonderful board members and a team of student interns. Alumni and local churches are also active parts of this ministry. We thank the Lord for what we can do together! Sara has been with GCM since May 2017 and has a deep appreciation for the University of Guelph and its diverse, fascinating students. Prior to joining GCM, Sara was a campus minister at the University of Toronto for 9 years. Sara enjoys conversations with students, extending hospitality at community dinners, collaborating with colleagues on the Multi-Faith Resource Team, and wrestling with big questions and cultural moments. She's always eager to meet for coffee (or tea) and conversation. When not on campus, Sara enjoys spending time with her husband and two children, exploring local shops and the farmer's market, and--while washing the dishes or walking to campus--listening to and learning from a variety of podcasts. sdemoor@uoguelph.ca 519-732-3517 (text or call).
Administrative Coordinator Brianne Gayfer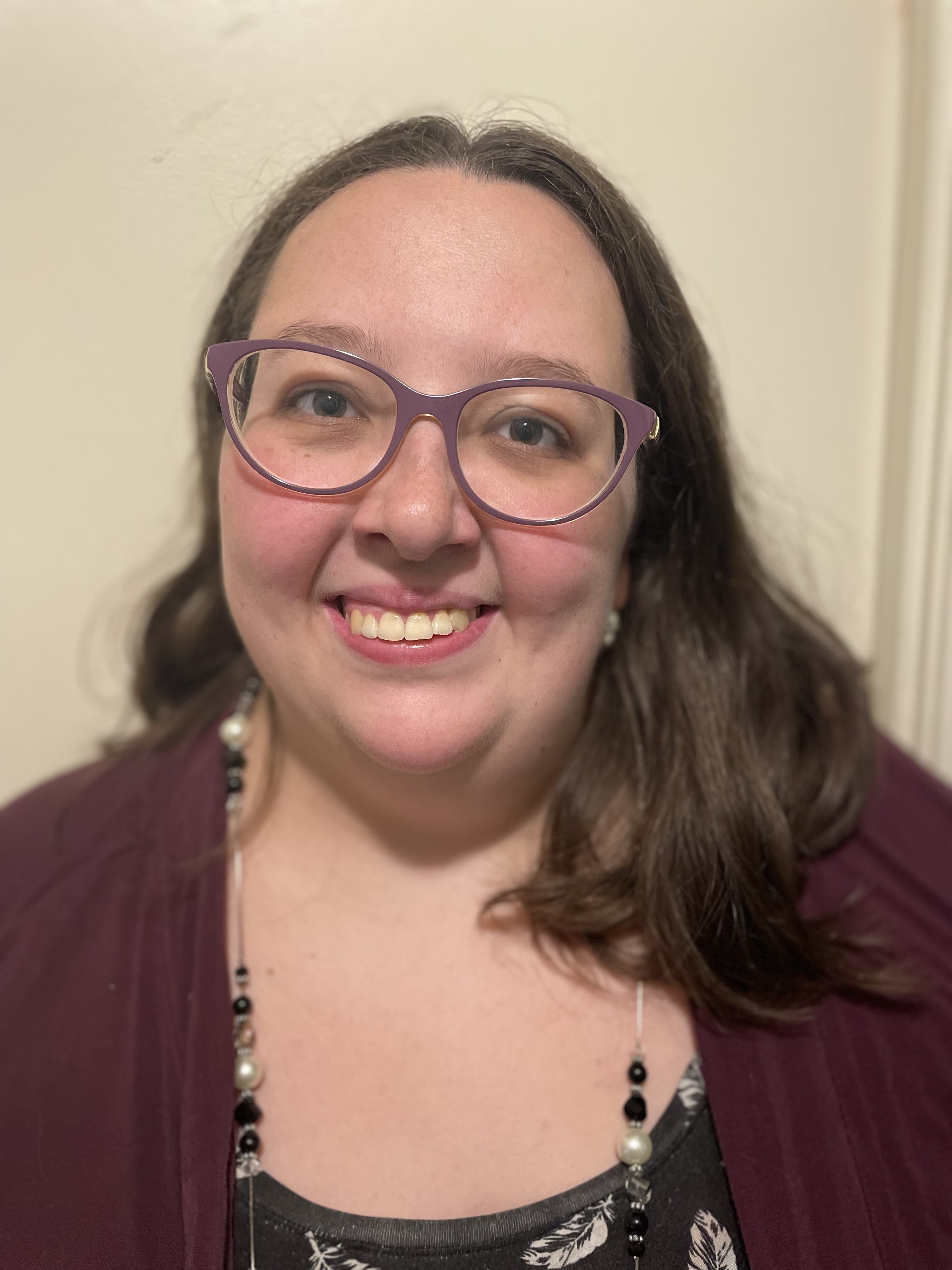 Brianne Gayfer serves as Administrative Coordinator for GCM, managing the social media and weekly email updates, setting the agenda for weekly programming meetings with Sara and the student interns, and generally doing all manner of behind-the-scenes work. She has been involved with GCM as a graduate student since 2018 and as a student intern in the 2021-2022 school year. Brianne is excited to continue her involvement with GCM in a more formal role and looks forward to connecting with students, faculty, staff, board members, and supporters over the coming year. When she is not working for GCM she is either making slow but steady progress on her PhD in Child Clinical Psychology or spending time with her family (including her adorable baby).
gcm@uoguelph.ca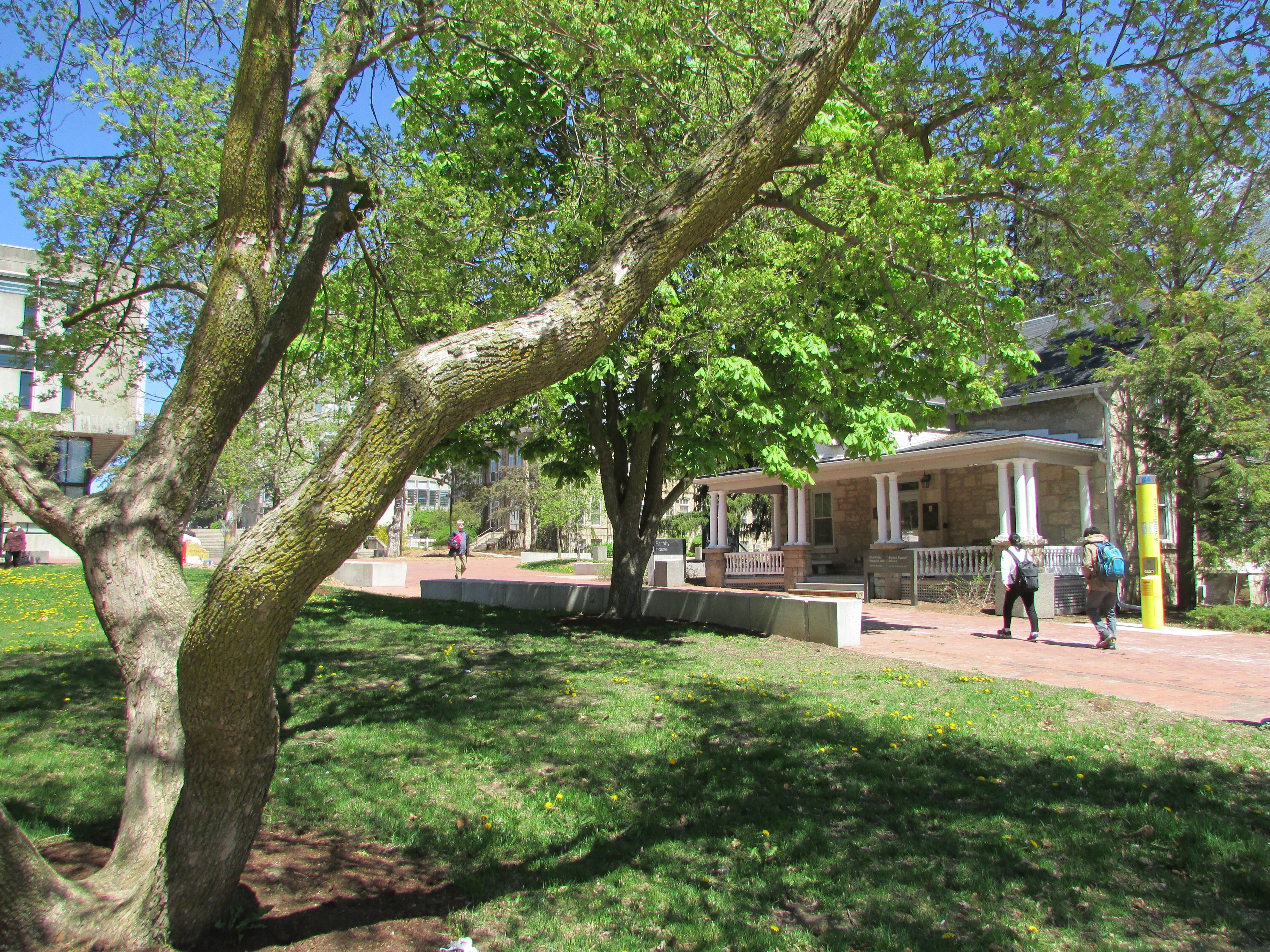 Support: Prayers, Financial Gifts and More
We very much appreciate the prayers of God's people! We always invite prayers for those who come with questions, and for students (and staff) to grow in grace in their interactions with others.

GCM is supported by Classis Huron a regional group of supporting churches of the CRC. Guelph Campus Ministry is possible with their long term support. GCM is grateful for the local churches (of several different denominations!) who provide finances, board members, and food. This is a wonderful witness to our students and is part of God's faithfulness. If you would like to become more involved, please contact a staff member.

Financial Contributions are what makes this ministry possible. GCM is grateful for those whose gifts make hospitality easy and our presence at the University of Guelph possible. Donations can be made online at www.canadahelps.org. PAR (Pre-Authorized Remittance) is also available.

You may also send a cheque to:


GCM Treasurer
c/o Water Street Church
287 Water Street
Guelph, Ontario N1G 1B6
Canada