Our Mission
To be a community where all who are curious about life and God wrestle with scripture and are challenged to root their identity in Christ.
Guelph Campus Ministry welcomes students – believers and seekers – who are curious and thoughtful about Jesus in their lives. It is a place to belong that welcomes questions, encourages wonder and is willing to struggle together toward identity in Christ.
On the university campus, students prepare for life and emerge into adulthood. GCM acknowledges that Christ is present in all aspects of our lives, including academic life, and seeks to provide an environment where students can root themselves deeply in Christ and find their calling; where their gifts and talents can be identified and encouraged; and where they can find comfort and guidance in the midst of their struggles and disappointments.
GCM encourages Christians – students, staff and faculty – to be rooted in Christ, knowing that good fruit comes from deep roots.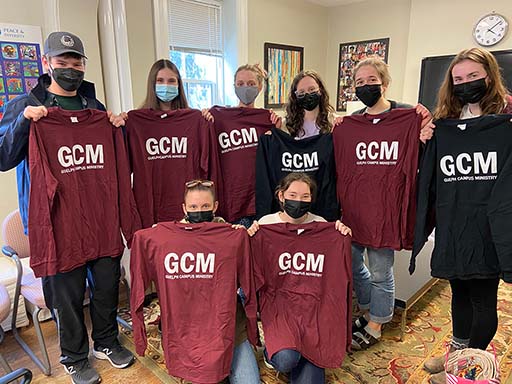 Our Vision
Resilient graduates who know that Christ calls them to live faithfully without fear and with hope, stepping into the challenges of their time.
As followers of Christ, GCM declares with joy and trust that our world belongs to God. We strive to equip students to go out into our troubled world, living faithfully into the challenges of today, knowing they are called for times such as these to bear good fruit, and overcome despair and fear with love and hope – resisting the anxiety of today's culture and trusting in God.
We believe with confidence that the Lord is faithful, giving meaning to our days and hope to our years. Our future is secure because our world belongs to God.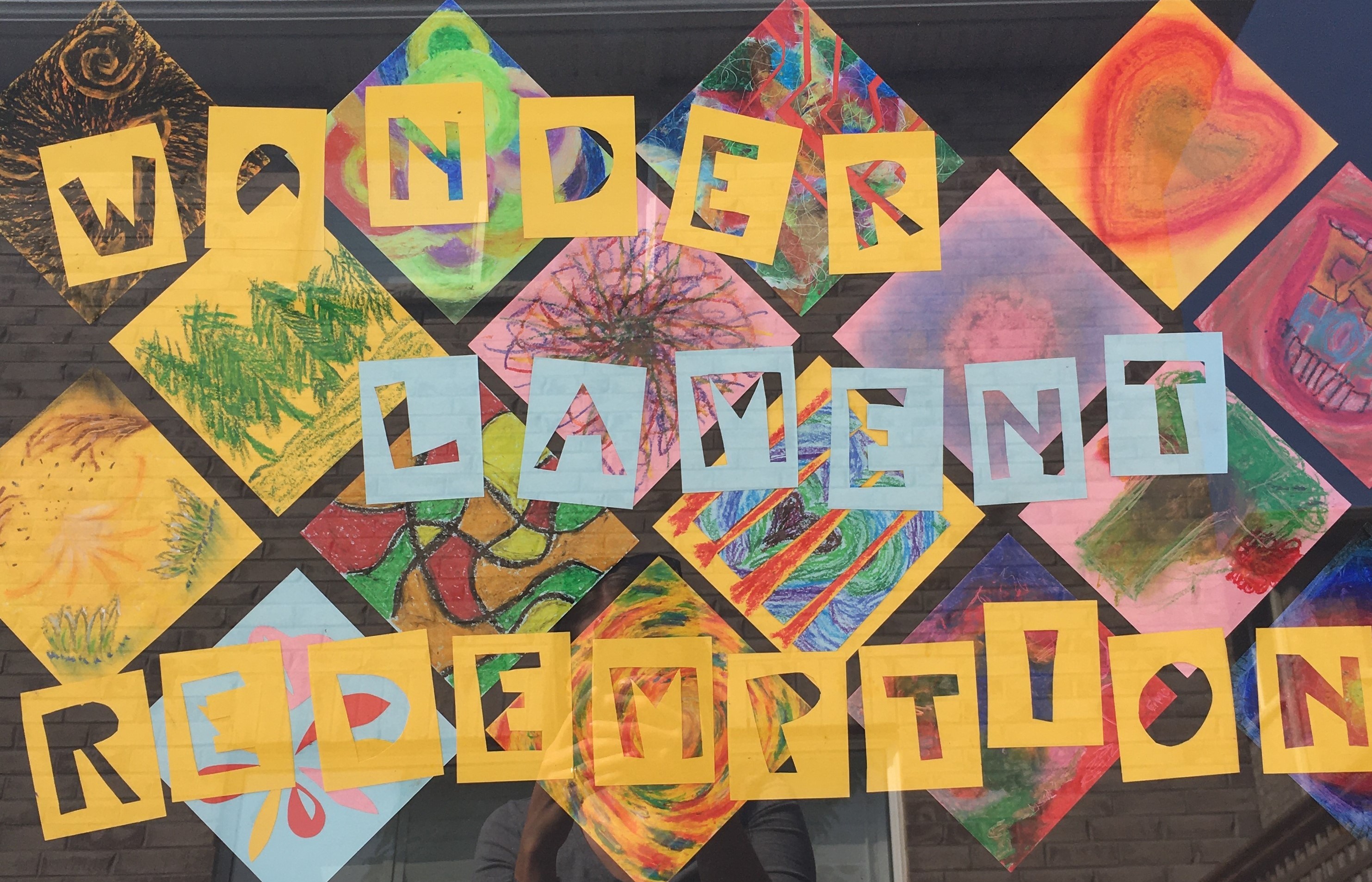 Community Dinner

Due to Covid-19, we are gathering twice a month for outdoor community dinners. Fellowship and hospitality are an integral part of our lives as followers of Jesus. Join us every other Wednesday to meet other Christians and enjoy an outdoor and socially distant meal. To find out more, contact gcm@uoguelph.ca


GCM Campus Small Groups
Guided by GCM's mission--to be a community where all who are curious about life and God wrestle with Scripture and are challenged to room their identity in Christ--we're planning some great ways for you to belong, follow your curiosity, and deepen your discipleship. We offer various small groups this year including: Liturgy For Ordinary Radicals, Grad Group, Women's Group and a Staff and Faculty Bible Study. For more information on any of these groups contact gcm@uoguelph.ca.
Reaching Out

Justice and Service intertwine as the students of GCM live out their Christian committments. We encourage students to volunteer on campus and off as a way of developing our love for our neigbours. There are many opportunities to get involved. For a list of current opportunities, contact gcm@uoguelph.ca.


Campus Minister Sara DeMoor
Campus Minister Sara DeMoor heads up Guelph Campus Ministry, working with Alison Pyper, six committed board members and a team of student interns and as well as other student leaders. Alumni and local churches are also active parts of this ministry. We thank the Lord for what we can do together! Sara has been with GCM since May 2017, and has a deep appreciation for the University of Guelph and its diverse, fascinating students. Prior to joining GCM, Sara was a campus minister at the University of Toronto for 9 years. Sara enjoys deep conversations with students, extending hospitality at community dinners, collaborating with colleagues on the Multi-Faith Resource Team, and wrestling with big questions. She's always eager to meet for a distanced coffee (or tea) and conversation. When not on campus, Sara enjoys growing vegetables, cultivating friendships, and--while commuting to campus or washing the dishes--listening to and learning from a variety of podcasts To contact: sdemoor@uoguelph.ca Campus Phone: 519-824-4120 ext 52392.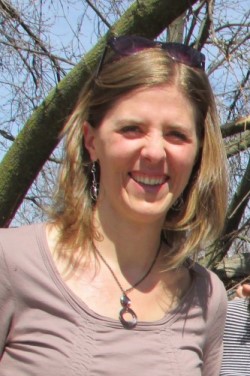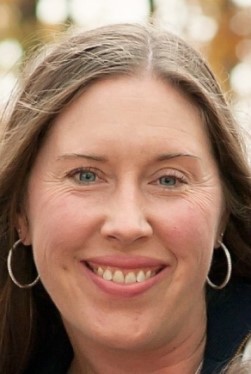 Alison Pyper, Planning and Program Coordinator
Alison Pyper focuses on the details of ministry programming, coordinating with Sara DeMoor and the student interns and the GCM board. Alison is also the Office and Ministry Coordinator at New Life Church. Alison looks forward to supporting GCM's mission and growth this year. To contact: gcm@uoguelph.ca phone: 519-824-4120 ext 52392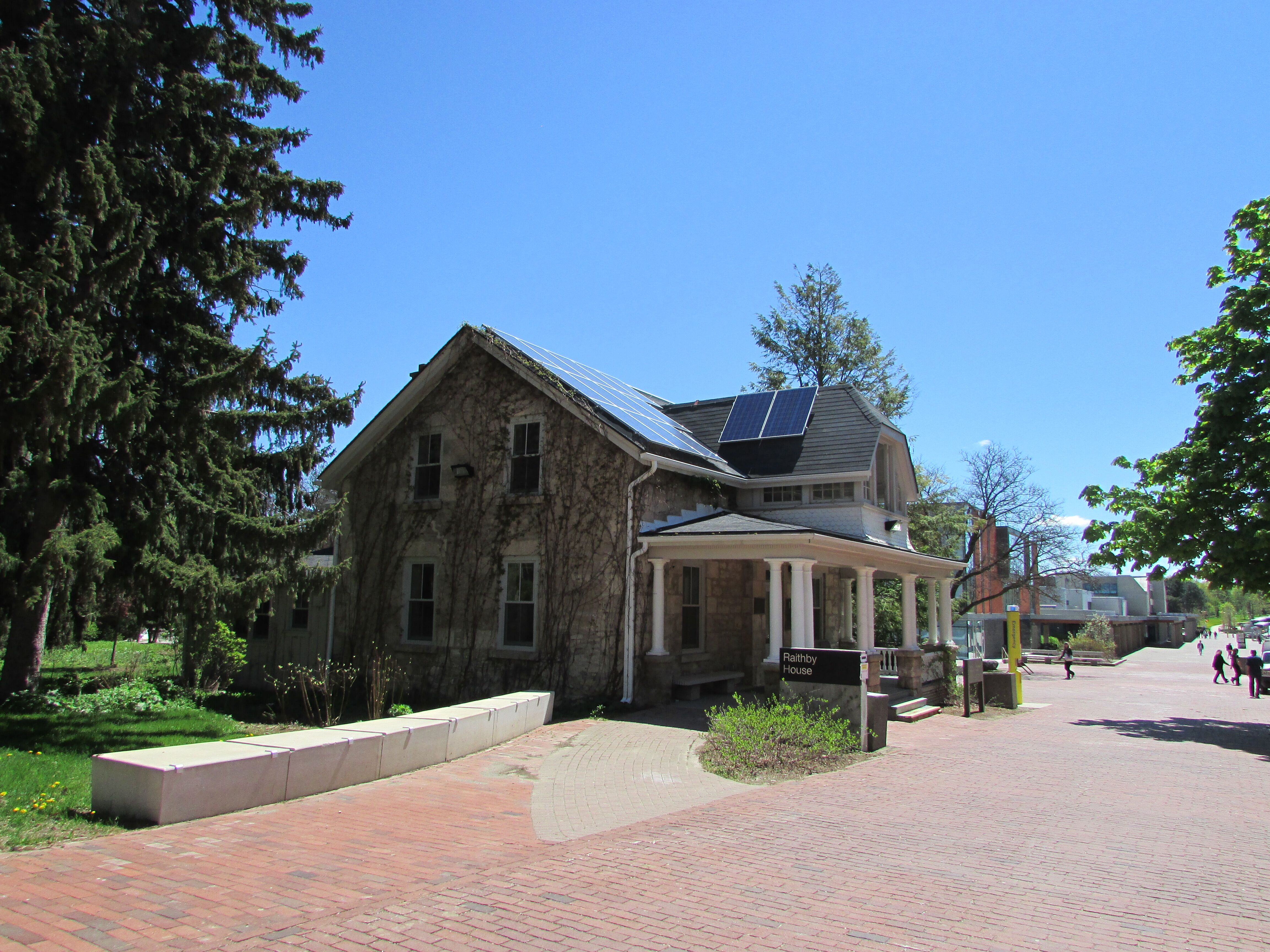 Support: Prayers, Financial Gifts and More
We very much appreciate the prayers of God's people! We always invite prayers for those who come with questions, and for students (and staff) to grow in grace in their interactions with others.

GCM is supported by Classis Huron a regional group of supporting churches of the CRC. Guelph Campus Ministry is possible with their long term support. GCM is grateful for the local churches (of several different denominations!) who provide finances, board members, and food. This is a wonderful witness to our students and is part of God's faithfulness. If you would like to become more involved, please contact a staff member.

Financial Contributions are what makes this ministry possible. GCM is grateful for those whose gifts make hospitality easy and our presence at the University of Guelph possible. Donations can be made online at www.canadahelps.org. PAR (Pre-Authorized Remittance) is also available.

You may also send a cheque to:


GCM Treasurer
c/o Water Street Church
287 Water Street
Guelph, Ontario N1G 1B6
Canada