Our Mission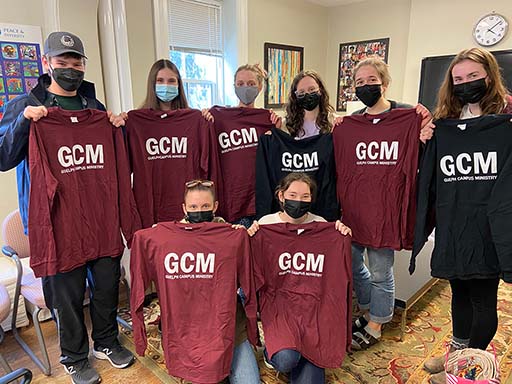 To be a community where all who are curious about life and God wrestle with scripture and are challenged to root their identity in Christ.
Guelph Campus Ministry welcomes students – believers and seekers – who are curious and thoughtful about Jesus in their lives. It is a place to belong that welcomes questions, encourages wonder and is willing to struggle together toward identity in Christ.
On the university campus, students prepare for life and emerge into adulthood. GCM acknowledges that Christ is present in all aspects of our lives, including academic life, and seeks to provide an environment where students can root themselves deeply in Christ and find their calling; where their gifts and talents can be identified and encouraged; and where they can find comfort and guidance in the midst of their struggles and disappointments.
GCM encourages Christians – students, staff and faculty – to be rooted in Christ, knowing that good fruit comes from deep roots.